Digital counter Futuro
The next generation counters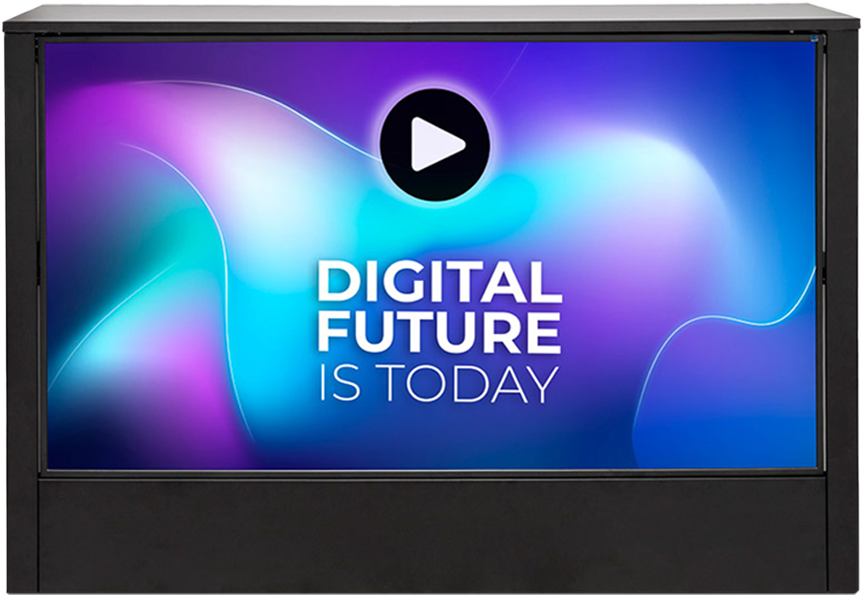 Features
Explore the features of the Digital Counter Futuro for your next promotion or event.
Frame produced
in EU
Professional
Samsung screen
4K screen
resolution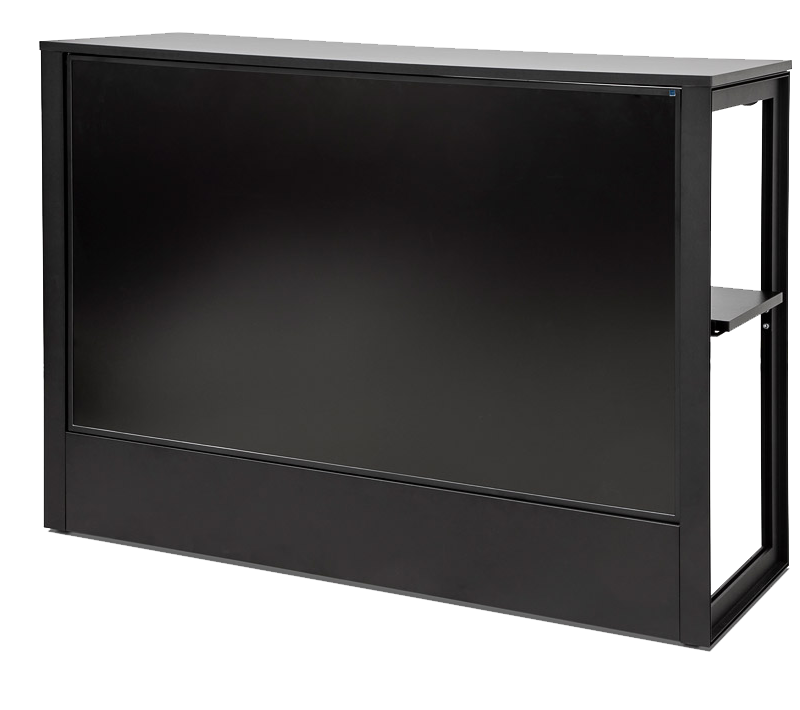 Stable aluminium
frame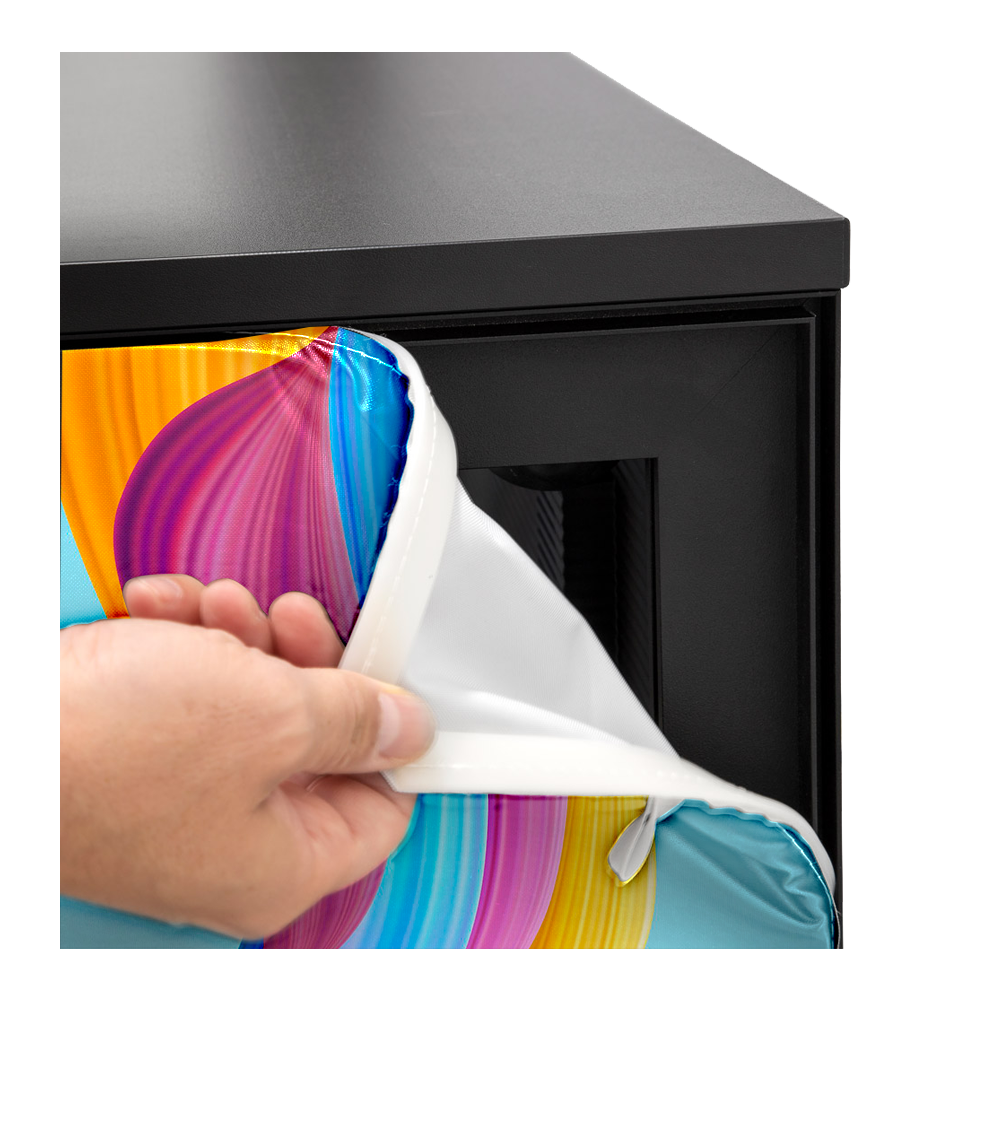 Customise the
print on the sides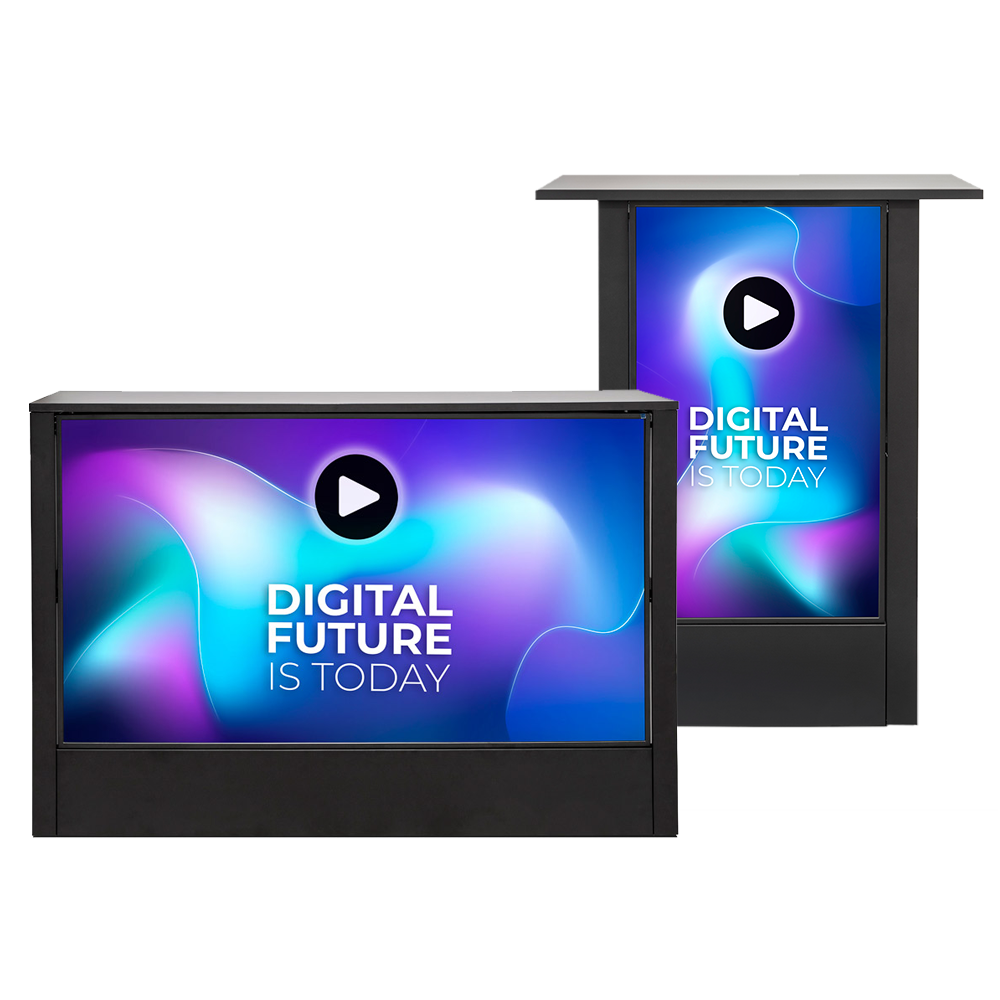 Horizontal & Vertical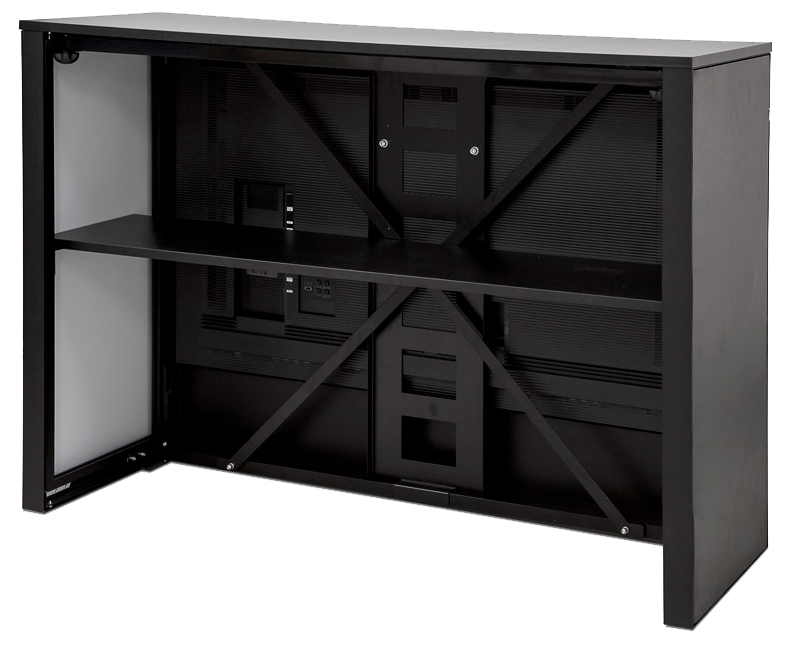 Storing space
inside with shelf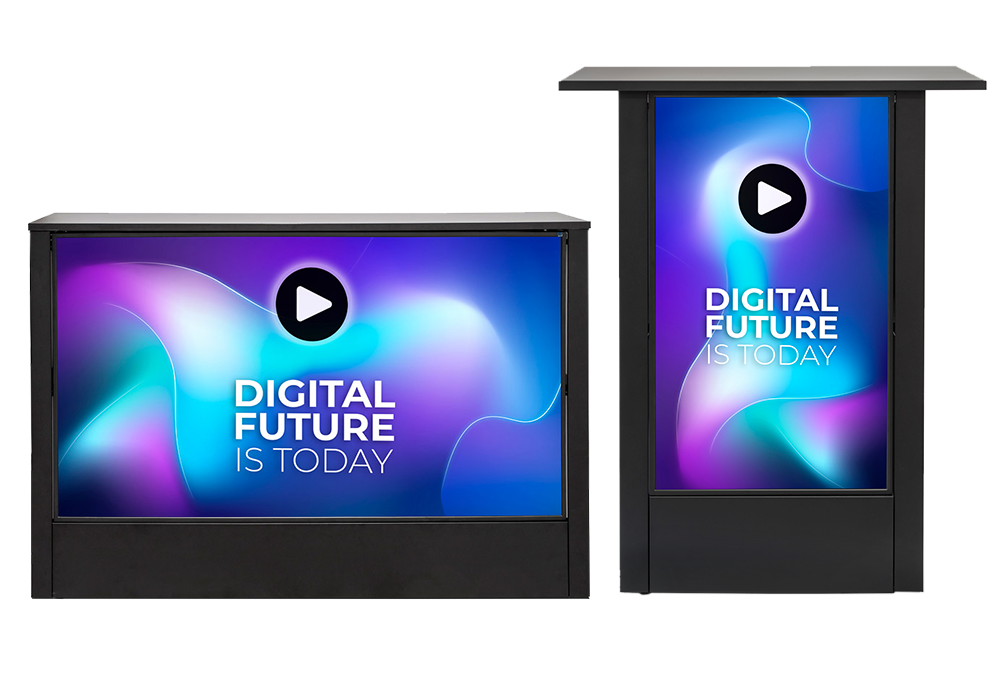 Benefits
The future of counters is here. The use and convenience of a counter combined with a digital screen for a next level presentation. With the Digital Counter Futuro the best of both worlds are coming together.
Plug and Play
Easily change your content by use of an USB-stick or Samsung content management software
Get full exposure
Get great exposure for your brand or product during events, in shops, in your reception or showroom
Full brand experience
Bring your brand experience to the next level and steal the show with a digital presentation
Customise your counter
The counter comes standard with black fabric prints (SEG) on the sides. You can customise these with branding or logo printing and change anytime with a new set of prints.
Promo video
View all highlights of the Digital Counter Futuro in one video.
Instructional video
Let Pascal and Henk show you how to set up the Digital Counter Futuro.
In this video:
– How to assemble the counter
– Plug and play instruction of the screen
Stand out from the crowd
Stand out from the crowd and impress your visitors during events, in stores, showrooms, in the reception hall or horeca establishments.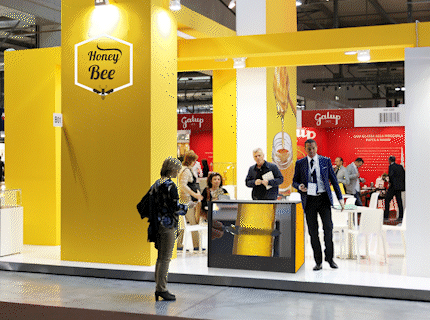 Events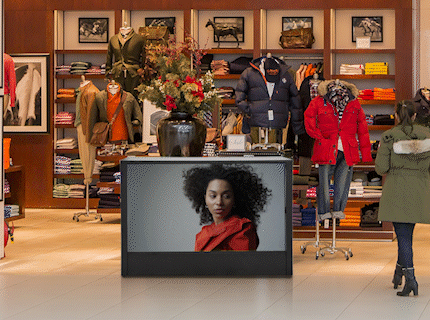 Retail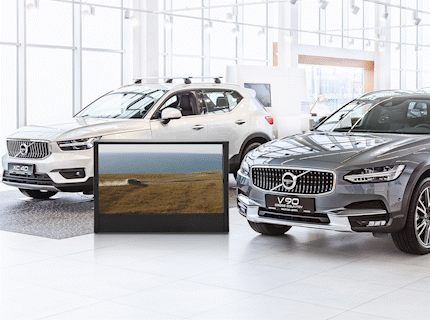 Showrooms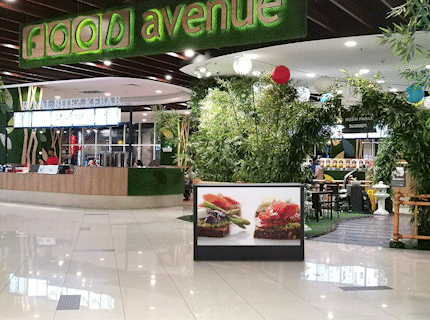 Hospitality
Specifications

Aluminium black powdercoated frame
Samsung Content Management Software

QMR 55" Samsung screen

Incredible 4K picture quality

2 years warranty

134,5 x 92,8 x 40,5 cm (WxHxD)

45,5 KG

WiFi and bluetooth build-in

Entrance for USB-stick

Silicone-Edge-Graphics on the sides

Aluminium shelf included

Packed in 3 boxes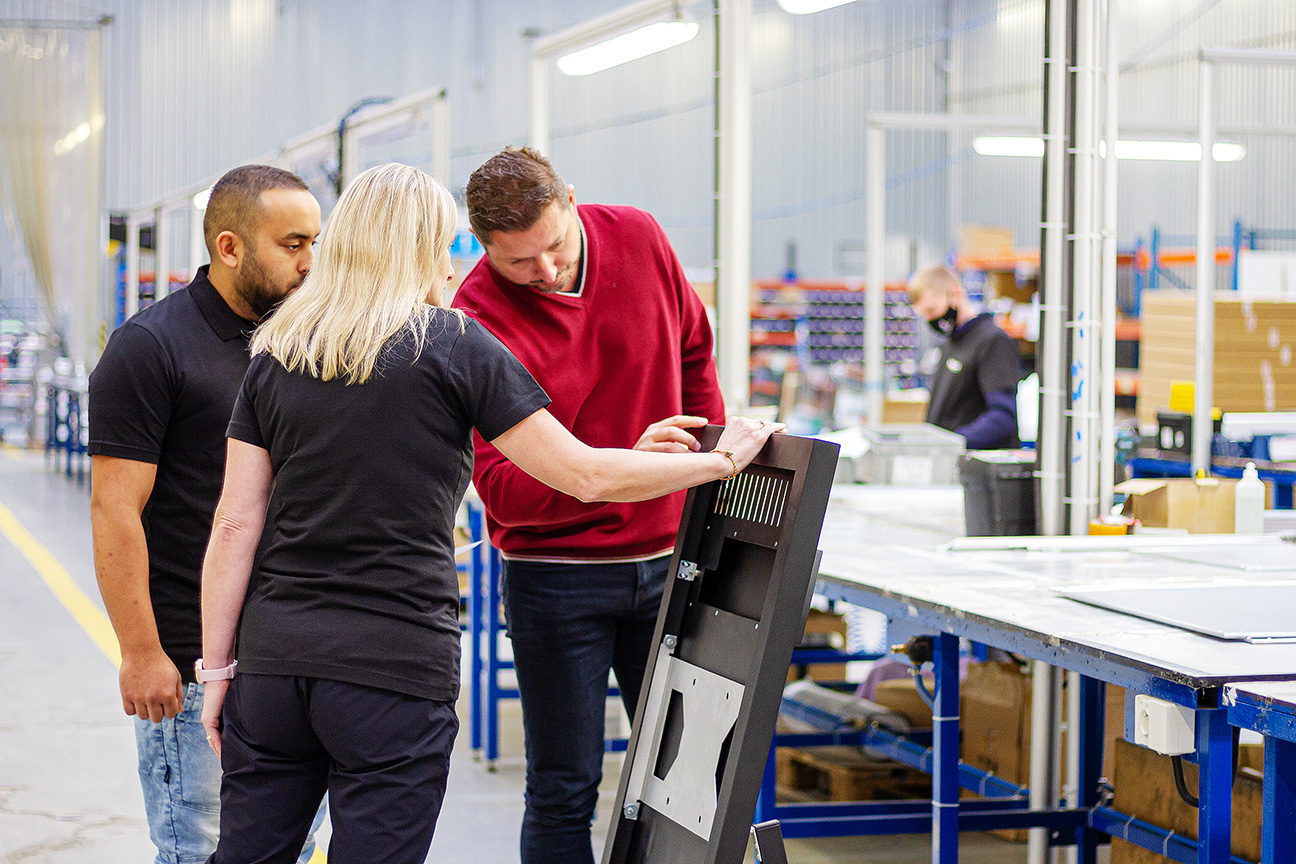 Produced in Europe
Showdown Displays Europe is a European manufacturer of visual communication products since 1995. The Digital Counter Futuro is produced in our own production facility and print centre in Přestanov, Czech Republic. The innovative, new generation counter is designed by our in-house R&D team. Read more information about our company on our website.
The Digital Counter Futuro is one of the newest additions to our Digital Displays range. Have a look at our full range of Digital Displays and all other visual communication solutions and displays on our Reseller Platform.
GET YOUR DIGITAL COUNTER FUTURO
Find a reseller in your area.
Are you ready to steal the show with the Digital Counter Futuro for your next promotion or event? We are sure you will make a great impression!
Showdown Displays only sells to distributors and resellers. But, no worries! Fill in the contact form and we will get you into contact with one of our resellers.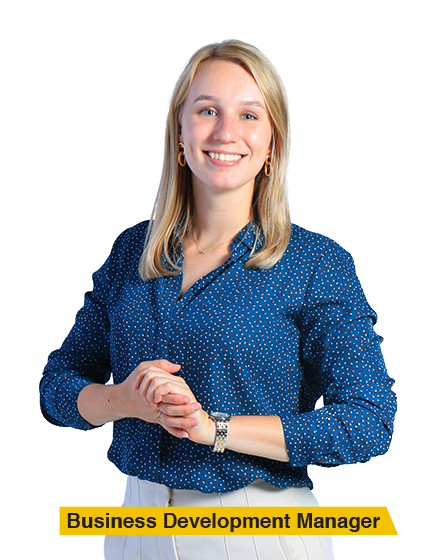 become our reseller
Showdown Displays Europe exclusively sells to distributors and resellers. We have a wide reseller network across Europe.
Do you want to add the Digital Counter Futuro to your assortment and partner with us? Go to our company website and register yourself on our Online Platform.
We aim for longterm partnerships and support our resellers by our extensive services. As a partner you benefit from a.o. neutral shipment to your customer, a personal sales contact and all our marketing support.
A selection of our digital displays range